Honda Electrification – Sneak Peek at the 2024 Honda Prologue EV SUV
An all-new SUV coming to market in early 2024, the battery-electric Honda Prologue will be highly competitive with the functionality expected by Honda customers. More specific details about the new vehicle will be released over the coming months, and Honda will engage with prospective EV customers throughout the launch starting with a new webpage at:
https://www.honda.ca/en/future-vehicles/prologue
At this point, the page is light on information, stating only:
A new era of electrified Honda vehicles is coming. It starts with the fully electric 2024 Honda Prologue SUV, offering versatility and driving range on par with our current lineup of rugged SUVs.
The Honda Prologue earns its name as the first in our upcoming series of EVs, leading to a 100% zero-emission Honda lineup in North America by 2040.
"The Honda Prologue is our first volume BEV that will be a catalyst to our ongoing path to electrification and our global goal of a zero-emissions future," said Jean Marc Leclerc, President and CEO of Honda Canada. "The Prologue is a battery-electric SUV that will provide our Canadian customers with what they expect from Honda; an exciting, reliable, safe and fun to drive vehicle."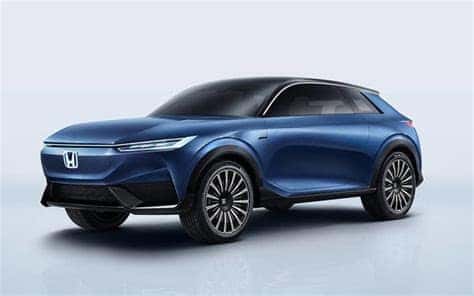 In April 2021, Honda global CEO, Toshihiro Mibe, announced a vision to achieve carbon-neutrality for its products and corporate activities by 2050, including key targets for sales of electrified vehicles. This vision calls for the sales ratio of battery-electric and fuel cell electric vehicles in North America to progress from 40% by 2030 and 80% by 2035 to 100% by 2040.
In making the announcement, Mibe said that Honda sees the reduction of the company's environmental impact and realization of safety advances to protect human lives as the two major challenges facing the company.
Global Electrified Vehicle Sales
Due to regional differences such as the level of customer acceptance, the readiness of infrastructure and availability of renewable energy, it is difficult to adopt a singular approach to the popularization of electrified vehicles globally.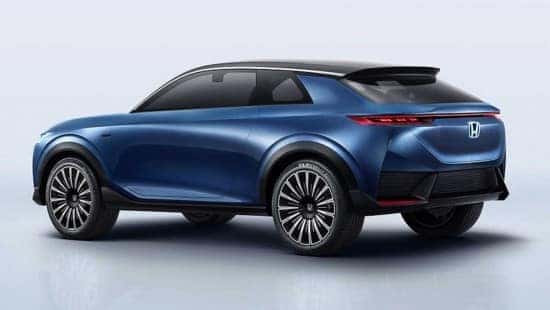 In all major markets for electrification, Honda will strive to increase the ratio of battery-electric (EV) and fuel cell electric (FCV) vehicles within overall unit sales combined to 40% by 2030, to 80% by 2035, and then to 100% globally by 2040.
Advanced Battery Technology
In order to ensure the advanced competitiveness of future Honda EVs, Honda also announced the goal to make all-solid-state batteries available for new Honda EV models to be introduced in the second half of the 2020s.
Fuel Cell Technology
Honda continues to view fuel cell technology as another pillar supporting the challenge toward carbon neutrality, with the expectation that hydrogen will become more widely accepted as a renewable energy source.
Energy Business
Honda also will be proactive in promoting the utilization of hydrogen in addition to electricity as various scenarios are possible for the further expansion of the use of renewable energy. Honda will strive to realize a "multi-pathway of energy" which is a concept of utilizing a wide variety of energy sources including carbon-neutral fuels that will be effective in all areas, including areas where the application of electrification is difficult, such as with aircraft.
This concept will become the basis of energy use that supports society with a zero environmental impact. Honda also will work to expand the utilization of renewable energy by enabling infrastructure-linked smart power operations when charging these products.
If you're interested in test driving a 2024 Honda Prologue all-electric SUV, stay tuned to these pages. We'll be sharing information regarding production specs and release dates as soon as they become available.