LAST 6 SETS IN CANADA! HFP RIMS!
We have the last 6 sets of genuine HFP rims available in the country. If you are looking to customize your Civic with some limited edition rims, come take a look at these.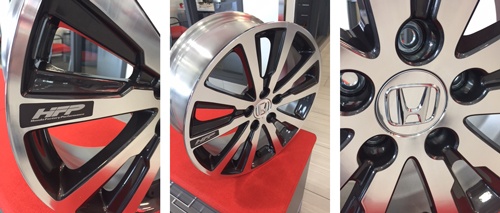 Honda HFP 18″
$1980 + tax
Includes installation and hardware
Part# 08W18-TRO-300B
18X7 / 5X114.3
"Great lightweight wheel option & keep the steels for your winter tire package"
Please call or email our accessories department for the updates on availability.
Carlos Henriques
chenriques@londonhonda.com
519-649-0889
1-800-265-4017