JULY Protection Package Special
All Interior protection packages are 15% OFF! 
Protect your vehicle's interior all year round, making it easier to clean!
Whether it's dirt, sand, or snow, protection packages offer great coverage for your Honda's floor and trunk areas.
Please call or email our Accessories Team for more information! 
_______________________________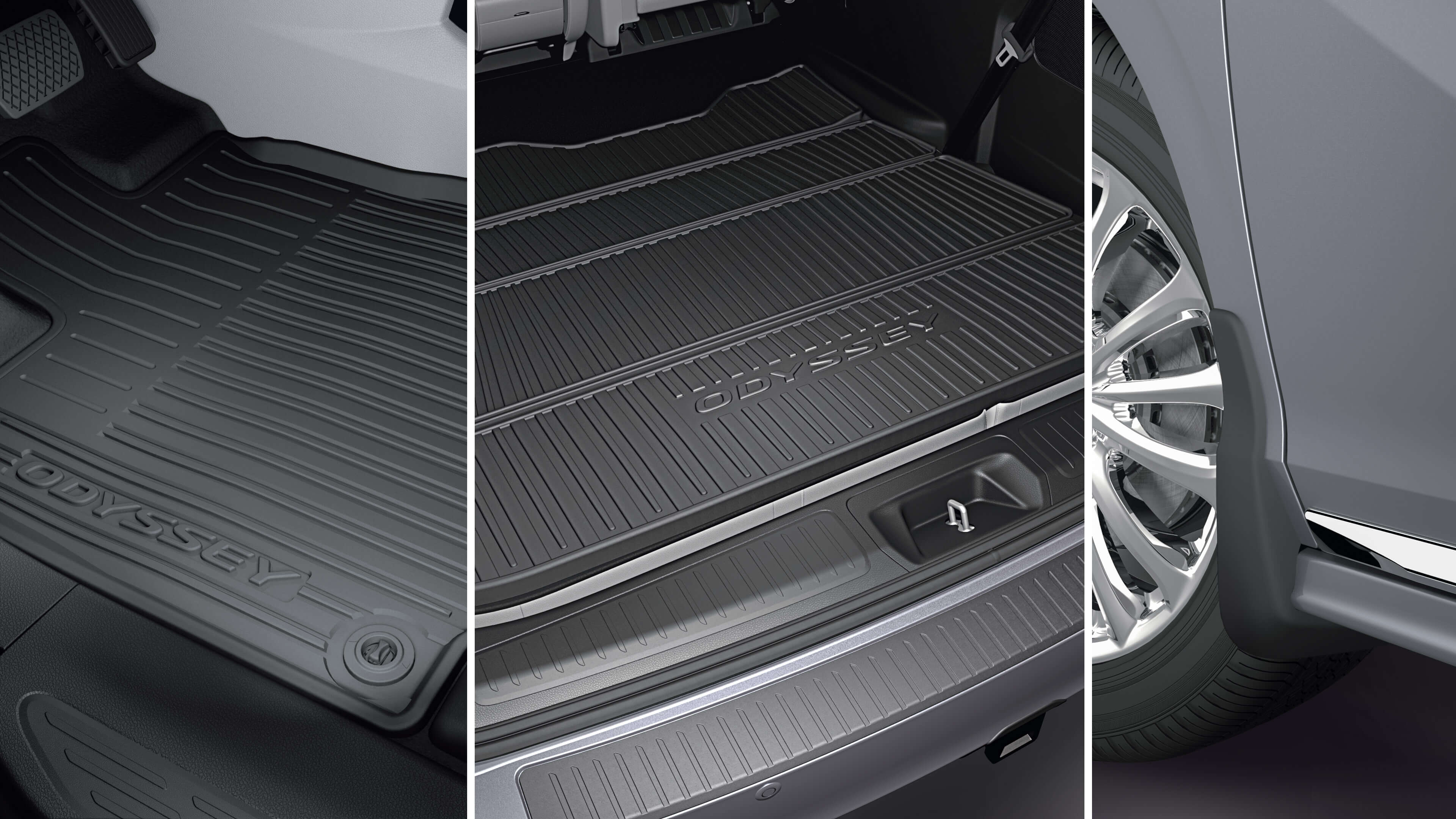 __________________________________
And more available!!
Other accessories available. Shop online 24/7 at London Honda Accessories Store
Genuine Honda Floor Mats
Don't underestimate the importance of using properly fitted and installed floor mats! Genuine Honda Accessory all-season mats are designed specifically for each vehicle model to precisely fit the floor area of each seating position. Eyelets are provided on the driver's mat to secure it in place on the OEM anchor hooks so it will stay in the proper position, away from potential interference with the driver's pedals.
Only one set of OEM carpet mats or Genuine Honda Accessory all-season floor mats should be used. Never place one set of mats over the other as this could result in mat displacement causing interference with the operation of the driver's pedals.
Please call or email our accessories department for more information.
Tanner Martin
tannermartin@londonhonda.com
519-649-0889 Ex. 2097
1-800-265-4017